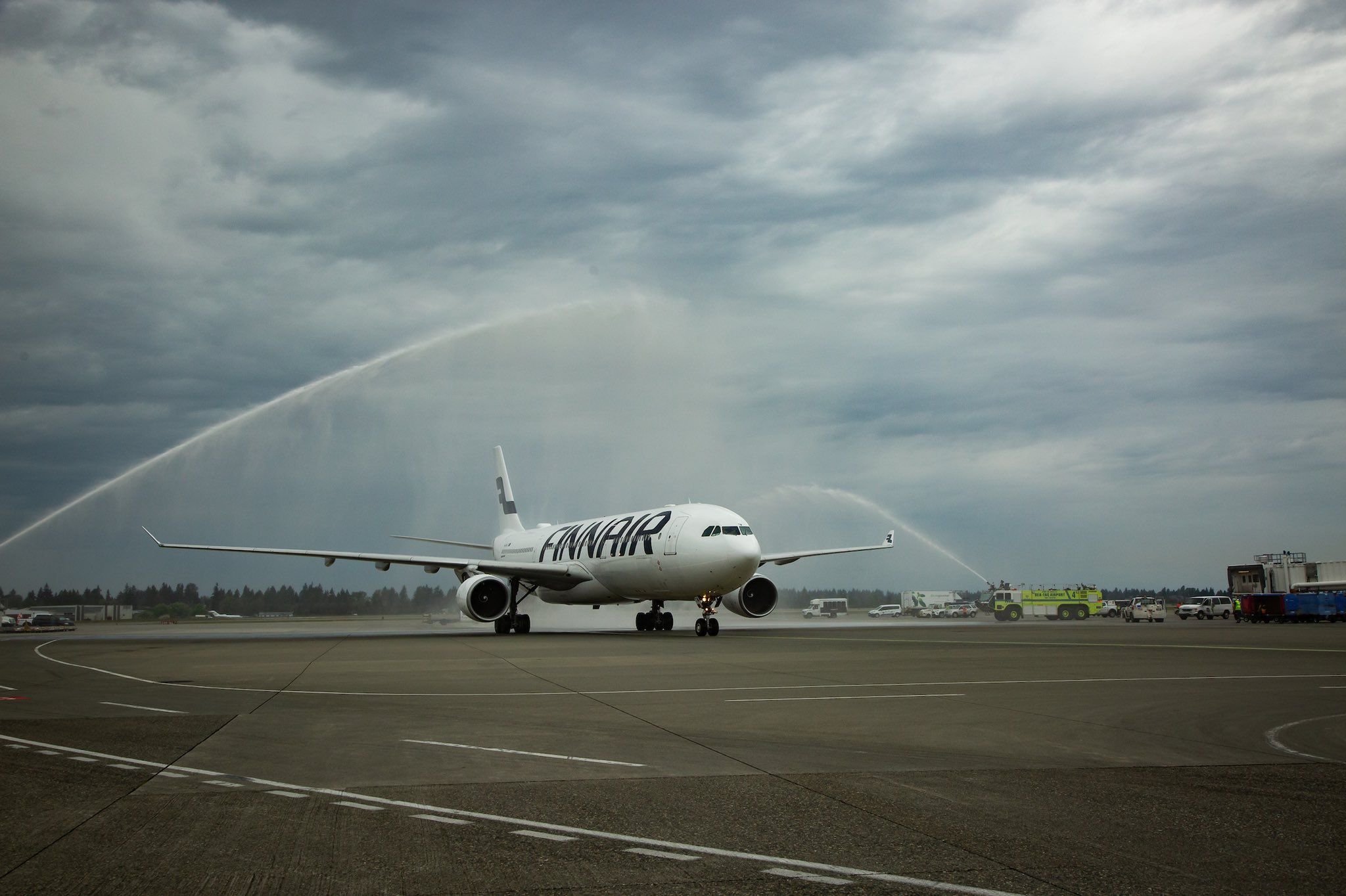 4 European airlines launched new US routes on June 1
It was a time of many new roads. On June 1, four were launched between Europe and the United States. These were: Azores Airlines from Ponta Delgada to New York JFK, Finnair Helsinki-Seattle, Iberia Madrid-Dallas and Lufthansa Frankfurt-St. Louis. (A fifth, ITA from Rome to Los Angeles, is not included because it is actually a continuation of the Alitalia days.)
They join several other
Several other Europe-US routes started around the 1st, such as Delta Athens-Boston on May 27 and British Airways introducing long-delayed London Heathrow-Portland (Oregon) on June 3, the day of writing. On the 4th, United will depart from Palma-Newark and LOT Polish will take off from Krakow to Newark (last service in September 2010).
Towards North America more broadly, Ethiopian Airlines took off from Lome to Washington Dulles on June 1, while SAS started Copenhagen-Toronto on June 2. On June 3, the Scandinavian carrier is preparing to take off from Stockholm to the largest city. from Canada, the same day that WestJet operates its first Edinburgh-Toronto. (Eurowings Discover has replaced Lufthansa on Munich-Montreal, but it's only temporary.)
stay aware: Sign up for my weekly newsletter on new routes.
Four new Europe-US routes
Details of the quartet are below. Azores Airlines' launch to JFK follows United's May introduction from Newark using B737 MAX 8s. This means Ponta Delgada-New York is offering up to 11 weekly flights this summer.
That's a significant number of flights, and the city pair has 68,000 round-trip summer seats for sale, 69% more than before the pandemic. While Azores Airlines/United were lured by Delta's exit from JFK in September 2019, it will be interesting to see if the high capacity is sustainable.
Azores Airlines: Ponta Delgada-JFK, served up to 4x per week by the A321neo until September 24, then 3x per week during the winter
Finnair: Helsinki-Seattle, summer-seasonal; 3x weekly A330-300 flights until October 28
Iberia: Madrid-Dallas, all year round; 4x per week in summer, reduced to 3x in winter, all by the A330-200. Complete US oneworld carrier (1x per day, currently by B787-9 and later B777-200ER)
Lufthansa: Frankfurt-St Louis, 3x weekly all year round in A330-300
St Louis's only long-haul route
It's been a long time since St Louis, TWA then former American hub, had continent European department. According to the Department for Transport's T-100 dataset, London Gatwick was the most recent operation and ended in October 2003.
Paris CDG ends in September 2001, that fateful month. Therefore, Lufthansa's St Louis service is instrumental in connecting the airport with wider Europe, the Middle East, South Asia and beyond.
But despite what Lufthansa said in the tweet above, Missouri airport has had service in Europe, but not to the continent, much more recently. Between May 2018 and January 2019, WOW Air connected it to Keflavik and wider Europe. St Louis was one of 17 North American airports served by the defunct operator.
Will you be flying any of the routes mentioned in the article? If so, let us know where in the comments.
Ethiopian Airlines begins its 3rd route in an American Boeing 787 from Lomé
Read more