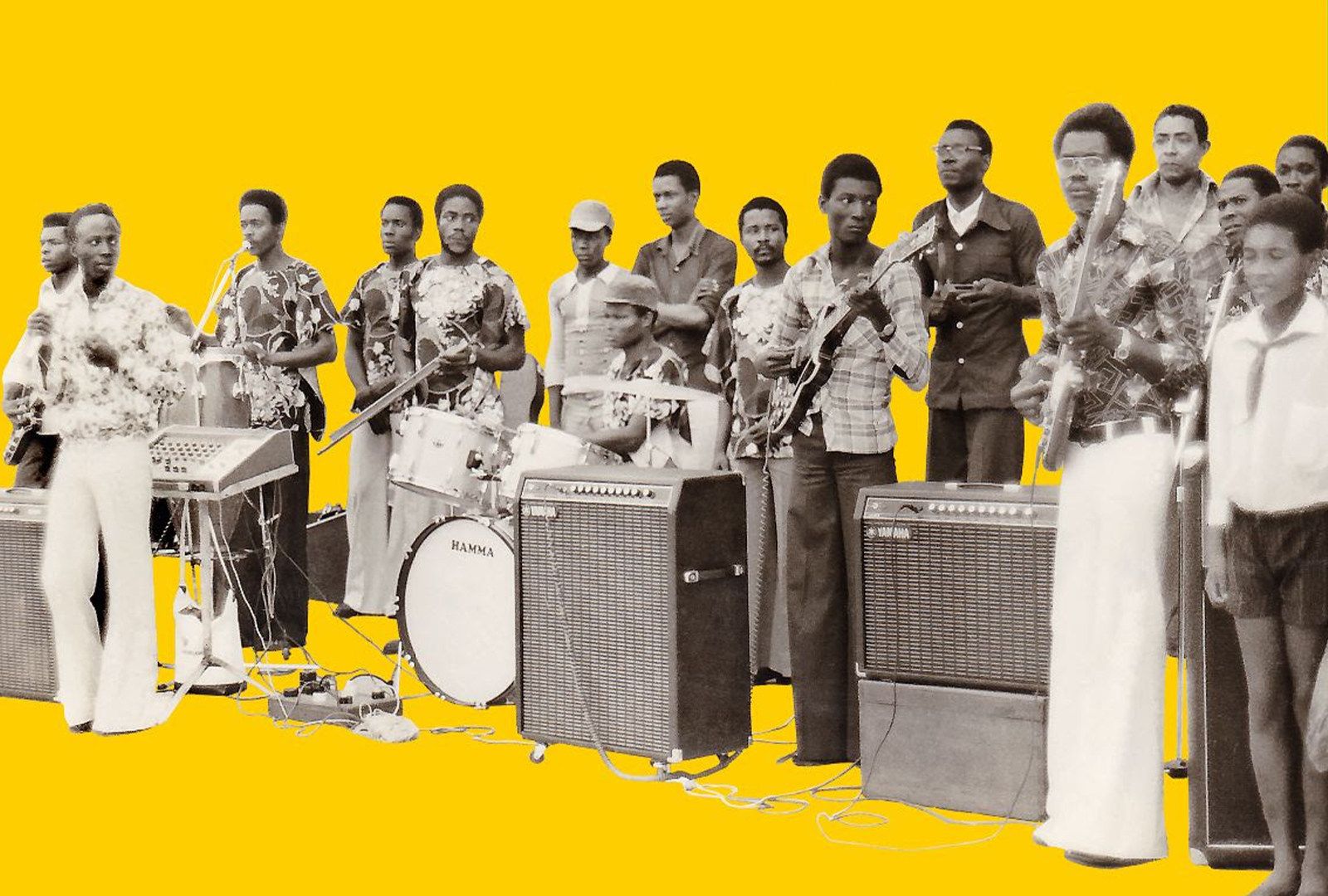 África Negra de São Tomé celebrated in the Bongo Joe compilation
Published on
February 16, 2022
Category
News
Fusion of São Tomé rumba with Congolese soukous and Ghanaian highlife.
Bongo Joe releases a new compilation devoted to the work of África Negra, entitled Anthology Vol​.​1, this April.
Read more: Inside Bongo Joe Records
Formed in 1974 by Horacio and his friend Emilio Pontes, África Negra released their first record in 1981 and began touring across Angola, Guinea-Bissau, Cape Verde and Portugal.
Alongside São Tomé rumba, they also drew inspiration from elements of Congolese soukous, Ghanaian highlife and "jangly guitar lines".
Compiled by DJ Tom B, Anthology Vol​.​1 brings together twelve titles from the entire discography of the group.
It follows the release by Bongo Joe of Société Etrange Luck album, in March.
Pre-order Anthology Vol​.​1 here before its release on April 1; Check out the artwork and track listing below.
List of tracks:
1. Vence Vitoria
2. Carambola
3. Saozinha
4. Epa Sá Cata Pabo Manda Mum
5. Ple Can
6. Zun Zon Pedlelu
7. July 12
8. Quá Na Buá Nega Fá
9. Cumamo Bivalemo
10. Peddlelo
11. San Tomé Plôdozu
12. Gina Me Mu Mole
More recent
Joe Armon-Jones and Fatima unite for a collaborative EP, Tinted shades
Older
180g and Disk Union tap Jennifer Souza for latest Brazil series release