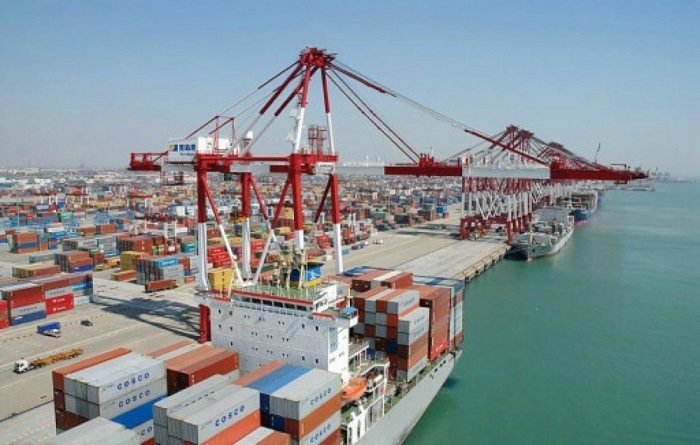 Call for tenders for the construction of a deep water port in São Tomé and Príncipe
A call for tenders for the construction of a deep water port in São Tomé and Príncipe has been launched. The port will be located in Fernão Dias, in the district of Lobata, north of São Tomé, as part of a public-private partnership.
According to the Minister of Public Works and Infrastructures, Osvaldo de Abreu, the object of the tender for the construction of a deep-water port in São Tomé and Príncipe is the construction of a port that has at least one multi-purpose terminal which can initially accommodate ships up to 30,000 tonnes, and should also be able to expand in the future. The future port is expected to have a depth of 16 meters and aims to "transform São Tomé and Príncipe into a platform for providing services to the countries of Central and West Africa by serving as a transshipment site for containers and goods of various kinds. parts of the world to these countries. . "
Read also: Construction of phase 2 of deep-water port in Cameroon approved
Proposals for construction are due by January 20, 2020, will be open in public the next day, January 21, and are expected to include financing, negotiation of concession contracts, as well as the start and completion of construction. Cislau Costa, coordinator of the Technical Unit for Support to Public-Private Partnerships, said that the international public tender will be governed by the Regulation on Public Procurement and Public Procurement, approved by Law No. 8 / 2009 of August 26.
Possible bidders
In the past four years, Chinese companies have been reported to be interested in building a port on the island. Four years ago, it was announced that discussions were underway with the China Harbor Engineering Company for the construction of an $ 800 million port, in which the Chinese side is expected to invest $ 120 million. In 2017, the China Road & Bridge Corporation was linked to the program. In 2018, Macau Legend Development reportedly expressed interest. Following these reports, in February 2019, Abreu said negotiations with China were at an "advanced stage" to build a multi-functional port with Chinese anonymous companies.
If you have a remark or more information about this post, please share with us in the comments section below.