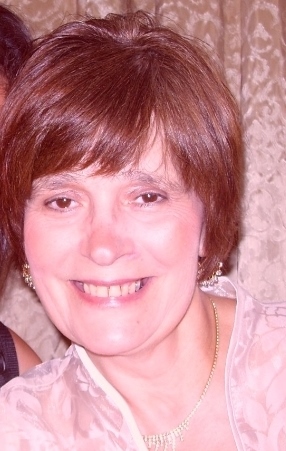 Filomena (Pascoal) Leal, 69 years old | Wareham
Filomena (Pascoal) Leal, 69, of Wareham, died on January 9, 2022 at Massachusetts General Hospital in Boston. Beloved wife of the late Tiberio Leal and daughter of the late Manuel Gonsalves and Alcidia Lopes (DaSilva) Pascoal.
She was born in Lagas Terciera, Azores, Portugal and lived in California and Somerville before moving to Onset Village in Wareham.
Ms. Leal worked as a CNA at Bourne Manor Long-Term Care Facility and Cape Cod Nursing & Rehabilitation Center, both in Bourne, for 32 years before retiring. Previously, she worked at Sunrise Nursing Home and Little Sisters of the Poor in Somerville for 13 years.
She loved cooking, singing, flowers, gardening and anything to do with nature. She loved her family, her friends, her home and helping people.
Survivors include her daughter, Alcidia L. Leal of Somerville; 2 brothers, Carlos Pascoal from Weymouth, Jose Manuel Pascoal from Canada; one sister, Juvnalia Valario of Tewksbury. Her nieces and nephews, Elsie Texiera, Carlos, Sylvie, Veronica and Jon Pierre Pascoal, Sergio and Steve Valario, Leticia Rego, Mena Pires, Nelly Veira, Ben Moniz, Regina Moniz, Ida Moniz, Daniella Chaves, Eddie and Gilberto Moniz.
She was the sister of the late Natalia Morieta, Edwardo Moniz and Jose Carlos Moniz.
Visiting hours are 3 p.m. to 7 p.m. on Tuesday, January 18, 2022 at Chapman Funerals & Cremations – Wareham, 2599 Cranberry Hwy., Wareham.
Her funeral will be at 8:30 a.m. on Wednesday January 19, 2022, at the funeral home, followed by a funeral mass at 9:30 a.m. at St. Mary's Church, Onset. Interment will follow at St. Patrick's Cemetery, Wareham.
To share a memory or leave a message of condolence, visit: www.chapmanfuneral.com.