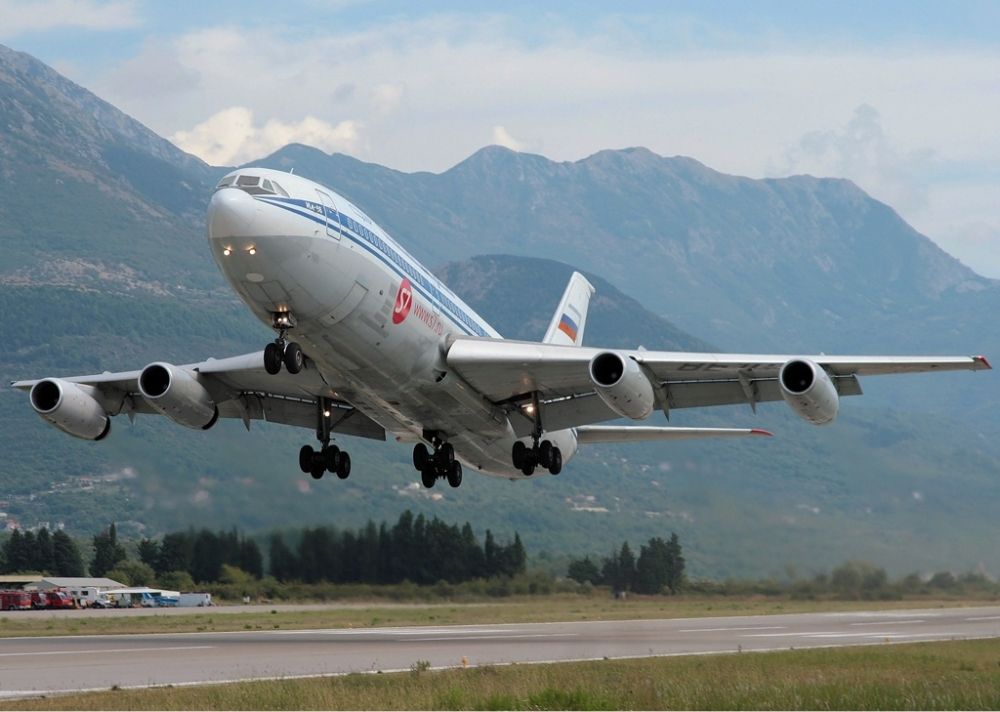 Il-86 returned to service with S7 Airlines
The Russian company S7 Airlines plans to return five Ilyushin aircraft – two Il-96 and three Il-86 – to service. According to reports, the five cargo planes will be converted for passenger operations. It will be the first time the Ilyushin Il-86 will perform a commercial flight since 2011.
According to Interfax, during a meeting of the Federation Council Committee on Economic Policy, Russian Transport Minister Vitaly Savelyev reportedly said:
"S7 will take five planes, two Il-96 cargo planes and three Il-86 cargo planes. It will adapt them, and we will fly."
The Ilyushin Il-86 – the first Russian wide-body aircraft
The Ilyushin Il-86 entered commercial service in 1980, with 106 built before production ended in 1991. The twin-aisle quadjet can accommodate up to 350 passengers in a 3-3-3 configuration.
Aeroflot operated the type's maiden flight from Moscow to Tashkent. The airline then used its Ilyushin Il-86s on longer routes, including Moscow to Havana (via Shannon and Gander) and Moscow to Buenos Aires (via Sal, Cape Verde).
The vast majority of those built remained in Russia. Outside of Russia, the Ilyushin Il-86 was only operated by a handful of carriers, including Uzbekistan Airways and Armenian Airlines.
S7 Airlines – member of the oneworld alliance
Siberia Airlines was established in 1992 following the dissolution of the Soviet Union and renamed itself S7 Airlines in 2005. Today it operates a fleet of 105 Airbus, Boeing and Embraer aircraft, with its main base 'operating located at Domodedovo Airport in Moscow and Tolmachevo Airport in Novosibirsk.
In 2010, S7 Airlines joined the Oneworld alliance, and before the pandemic it operated a large domestic network. Internationally, his routes stretched as far west as Iceland and as far east as Japan.
S7 operates a fleet of over 100 Airbus, Boeing and Embraer aircraft. Photo: Getty Images
Following the conflict in Ukraine, Russian airlines were banned from flying in EU airspace, and on March 4, S7 Airlines announced that it was ceasing international flights altogether. Aeroflot, Rossiya and Azur Air also stopped international flights.
Airbus and Boeing have halted their supply of aircraft parts and services to Russia, and it is becoming increasingly difficult for Russian airlines to source spare parts to service their Western-built planes.
With Russian airlines now barred from US and European airspace, the majority of international services have been suspended. This reduced flight schedule should ease the pressure in the short term. However, airlines such as Aeroflot and S7 Airlines have vast national networks to operate, so Russian carriers may soon have to start thinking outside the box in order to fill gaps in their fleets.
Source: Interfax
Breaking: 737 MAX not guilty verdict for Boeing test pilot
Read more
About the Author