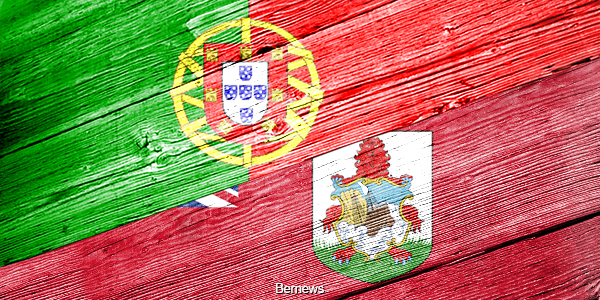 Registration open, new Portuguese teacher
Registration for the Bermuda Portuguese School's after-school program is now open and the school is preparing to welcome new Portuguese teacher Lidia Silva.
A spokesperson said: "The Portuguese Cultural Association of Bermuda [PCA] would like to remind the public that enrollment in the Portuguese Bermuda School [School] for the coming year is open and can be done online at PortugueseBDA.com. Please note that there are still places available.
"The school is run as an after-school program, organizing classes for primary school students in 6 grades. The Portuguese school conducts its courses in accordance with the Quadro de Referência para o Ensino Português no Estrangeiro, which is the official framework for the teaching of Portuguese as a foreign language, sponsored by the Instituto Camões – the institution of the Government of Portugal that promotes Portuguese language and cultural in the world.
"A minimum donation of $ 500 is required for the year. However, in recognition of these difficult times, the PCA is happy to allow parents to split tuition fees in equal installments of $ 125 between October 2021 and May 2022.
"Classes should start on Tuesday, October 19. Given the current situation related to Covid-19, the school year will start via zoom for the month of October. However, we plan to return to classes in person as soon as possible and for the remainder of the school year. Our location is on the ground floor of the Vasco da Gama building at 51 Reid Street, Hamilton.
"The PCA is also pleased to announce that it has obtained a work permit for a Portuguese teacher to move to Bermuda. Our teacher is Mrs. Lidia Silva, and she is due to fly to Bermuda next week. She was previously teaching Portuguese online through Zoom for 2020/21, and we are delighted that she is joining us on the island.
"Ms. Silva initially obtained her BA in Romance Language and Literature, specializing in Portuguese and French, from the University of Madeira. She then obtained her primary education diploma from the University of the Azores. She has teaching experience in her hometown of Madeira, mainland Portugal and London, England.
PCA President Richard Ambrosio said: "We are very pleased that Ms. Silva is joining us in person. She had been teaching via Zoom from her home in London for the past 12 months. It was very well received despite the education given in these difficult times. "
Mr. Ambrosio also noted that Ms. Silva's arrival will end a difficult time for the school and sang the praises of her former teacher, Ms. Veronica Franco.
"In March 2020, the Portuguese school had to suspend its activities until the end of the school year, putting us in a very difficult financial situation. Most of our fundraisers for 2020 and 2021 had to be canceled, depriving the PCA of critical revenue. The main ones have been the Ag Show, the Kappa Classic, the Santo Cristo Festival, bake sales, fundraising dinners and football tournaments, "he said.
"2020 was also the last year of our former teacher, Ms. Veronica Franco. She rendered the service of a yeoman by teaching for an additional year beyond her original intention. After dedicating nearly a decade to teaching Portuguese in Bermuda, I thank her for all her hard work and unwavering dedication to the students at the school. Ms. Franco's shoes will be very difficult to fill, but we hope Ms. Silva will be a worthy successor. "
A spokesperson added: "In addition to school-aged students, PCA is actively working to launch an ongoing adult languages ​​program, building on the success of the recent summer which saw 62 students learn. Portuguese via Zoom. Once Ms Silva moves to Bermuda and the Portuguese school is up and running, enrollment will open shortly thereafter for adults.
Finally, please note that as a registered charity [#385], we critically depend on the generous support of members of the public to keep our program active. If you are interested in donating, you can do so at any time through our BNTB bank account: number, 20006060707516100; name 'Portuguese School of Bermuda'. Every little bit counts!
"If you have any questions about the school, our upcoming adult program, or if you have a contribution to make, please feel free to contact us at any time via [email protected]"
Learn more about
Category: All