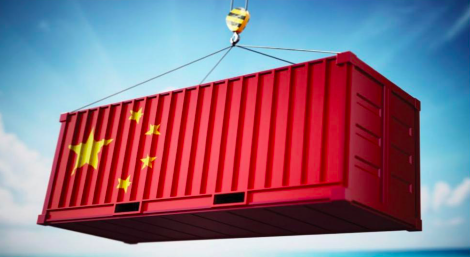 SAR essential to connect China to Portuguese-speaking countries
Macao SAR is essential in the links between China and Portuguese-speaking countries through its history, said the president of the NGO China Observatory.
"Macao, known to all in the Portuguese-speaking countries, is a privileged partner" of China with the Portuguese-speaking countries, as a "business facilitator", underlined Rui Lourido.
The head of the China Observatory underlined the role of the Macao SAR in the framework of the Macao Forum – Forum for Economic and Trade Cooperation between China and Portuguese Speaking African Countries (PALOP) – a crucial organization in the strategy that links China to Lusophonie through the initiative known as the "New Silk Road".
During the III International Conference on Portugal-China Cooperation, held today in Lisbon, promoted by the Portugal-China Chamber of Cooperation and Development and the Chinese Observatory, Rui Lourido pointed out that China does not t is not a new presence in Africa, because it supports the decolonization movements, including in the former Portuguese colonies.
The official said China is one of Africa's largest trading partners, overtaking the United States of America in 2009, being South Africa's largest trading partner as well.
Rui Lourido explained that the country is not only interested in raw materials, but also in industry, services and infrastructure.
Chinese direct investment in African industry increased by 9.9% between 2020 and 2021.
According to Rui Lourido, 20 years after China's accession to the World Trade Organization, the country has contributed around 30% to global growth.
"China has changed the structure of multilateral trade, as well as the direction of global trade flows. It has increased the presence of emerging countries on the international economic scene and has benefited millions of people around the world. This has been beneficial for developed countries, including the United States of America, "said Lourido.
According to Chinese customs data, concerning relations between China and PALOPs, between January and August 2020, the main trading country is Brazil, followed by Angola, Portugal, Mozambique, East Timor, Guinea-Bissau, Cape Verde and São Tomé and Príncipe.
It was also pointed out that Macau's income comes from gambling, but this region defends Portuguese heritage, having historic areas protected by UNESCO (United Nations Educational, Scientific and Cultural Organization).
On the other hand, as the president of the Portugal-China Multisecular Friendship League, General Pinto Ramalho, pointed out, "Macao is not only tourism and leisure", because "from an early age, it was a commercial and intercultural outpost. ".
The director of the School of Biotechnology at the Catholic University of Porto, Manuela Pintado, pointed out that there are Chinese investments in European Commission projects.
Portugal was once the fifth largest recipient of Chinese investment in Europe, in the energy, insurance, health, finance, technology and infrastructure sectors.