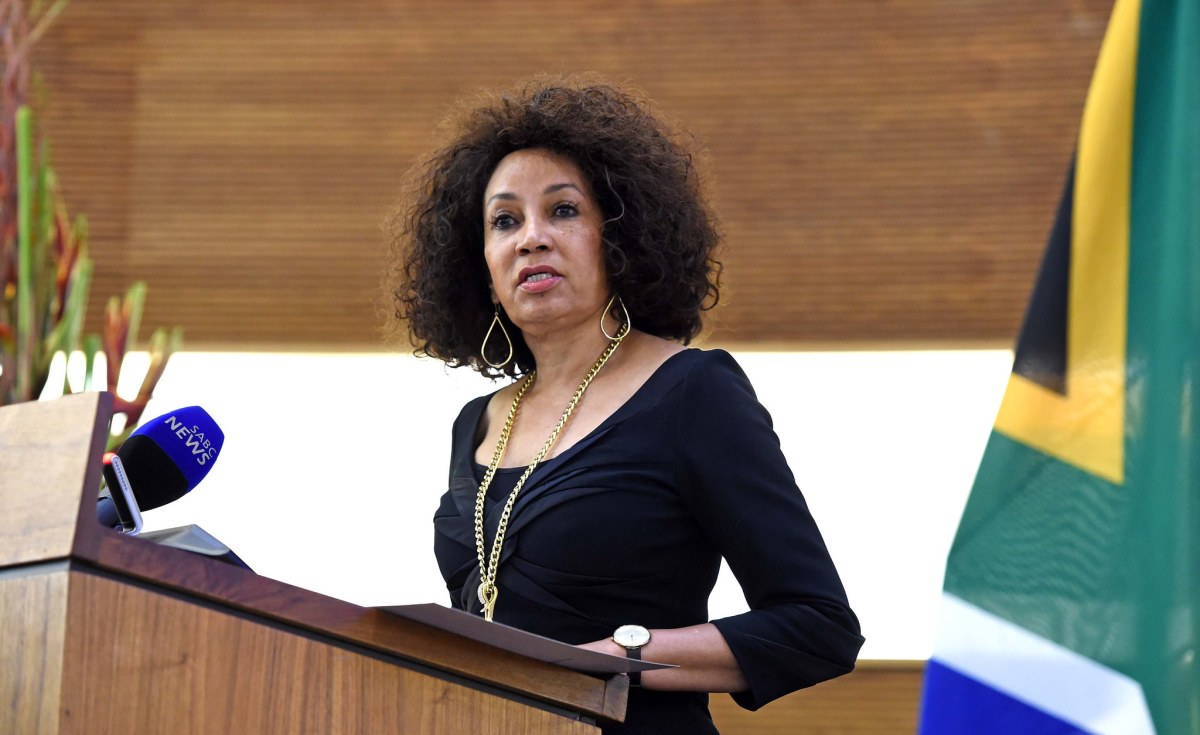 South Africa: South African tourism minister questions UK Covid red list
Newly appointed Tourism Minister Lindiwe Sisulu has brought some breathing space to the problem of South Africa being on the UK's redlisted traffic light system for travelers. In her opening speech at the Africa Travel and Tourism Summit this week, Sisulu said she raised the issue of the Red List with the British Deputy High Commissioner to South Africa. After some discussions, they had agreed to bring together scientists and advisers from both countries to conduct further research into the beta variant of the coronavirus which has so far created the perception that South Africa is a Covid hotspot.
According to Sisulu, the UK government believes the beta variant – which allegedly bypasses all coronavirus vaccinations – is a South African variant. "They are confusing the variant with South Africa because it was first detected here. But that does not mean that it is a South African variant. We have agreed to have a joint team of scientists to advise the South African and UK governments so they can get us out of the red and come up with the right result. "
The summit began on Monday, September 20 and calls on all tourism stakeholders to reflect, reinvent and relaunch a tourism sector in order to wake up Africa. The summit is a hybrid event welcoming physically and virtually participating delegates. This is the first pan-African summit of this type as it is being held simultaneously in three cities, namely Johannesburg, Durban and Lagos.
Sisulu said the Africa Travel and Tourism Summit is an important milestone for the business events industry as limits on number collection have been relaxed in South Africa. Up to 500 people can meet for outdoor events and 250 for indoor events. "Gatherings like this summit are crucial to the survival of the industry. Through events like this, we connect, we share ideas and we create a new positive narrative of Africa, one that passes from one continent to the next. buzzing to a continent that is recovering steadily and ready to do business. "
She said governments across the continent will need to show their commitment to revive tourism as a crucial part of the economy. One of the steps to take is to ensure an effective immunization rollout program. "Reports have shown that tourism in countries with a high proportion of vaccinated people will rebound faster than in countries with a low proportion. "
Almost 76 million vaccines have been administered across Africa. South Africa alone has administered over 15 million vaccines, and the country appears to be showing a declining trend in terms of infection rates. Yet Africa as a whole is still considered a dangerous destination. "The AU has also launched the pan-African biomonitoring technology called PanaBIOS which can track the spread of the coronavirus and connect testing centers across the continent. Yet Africa as a whole is still considered a no-go zone. Many of our nations are on the Red List of countries to avoid traveling to in the UK. "
Statistically, the Covid-19 pandemic has significantly shaken the tourism industry in Africa. According to Statistics South Africa, the top 10 SADC countries recorded a decrease in the number of inbound tourists from 2019 to 2020. Botswana recorded the largest percentage decline of 80.6%.