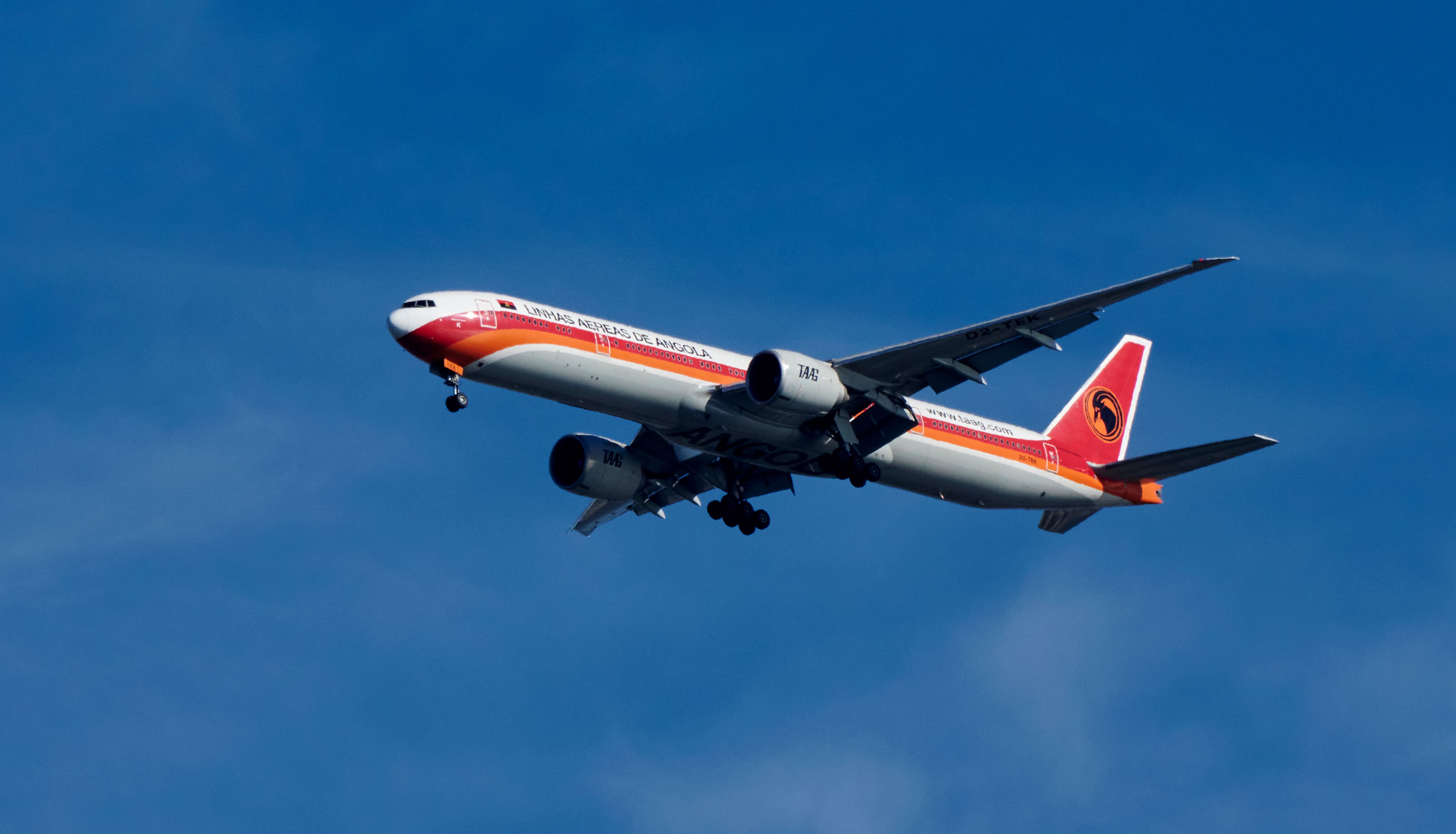 TAAG to launch flights to Accra and Durban in November
TAAG Angola Airlines, the carrier based at Luanda International Airport (LAD), has announced that it will launch two new regional routes, linking Angola with Accra (Ghana) and Durban (South Africa) in November.
What are the new routes announced by the TAAG?
On Friday, TAAG Angola Airlines announced that it will launch two new routes from November 9 and 17, in line with the company's expansion master plan. These two new routes are Luanda-Accra and Luanda-Durban.
TAAG will fly from Luanda to Accra International Airport (ACC) three times a week on Wednesdays, Fridays and Saturdays. The flag carrier said this new route meets the needs of the corporate segment, allowing TAAG to offer a key connection between Ghana and South Africa with a stopover in Luanda, capitalizing on the existing traffic between the West Africa and Southern Africa.
Meanwhile, the Luanda-Durban (DUR) route will also have three weekly flights on Tuesdays, Thursdays and Saturdays. With this connection, TAAG will now cover three key cities in South Africa: Johannesburg, Cape Town and Durban.
"Although these destinations are attractive for tourism, TAAG has positioned itself as a company of choice, able to connect South Africa – one of the largest economies on the continent – with other destinations in Africa, Europe and the Americas operated by TAAG, relying on Luanda as a stopover", the airline said in a statement.
Photo: Getty Images.
Which aircraft will TAAG use on these two new routes?
TAAG Airlines currently has a fleet of 25 aircraft, although only 11 are currently active (per ch-aviation). It operates three Boeing 737-700s, three Boeing 777-300(ERs) and five DHC-8-Q400s.
The two routes, to Accra and Durban, will be operated by TAAG's fleet of Boeing 737-700s, with a capacity of carrying 120 passengers in a two-class configuration, 12 in business class and 108 in economy class.
Photo: Getty Images.
International connectivity by TAAG
The Angolan carrier is looking to increase its international connectivity. TAAG recently signed a codeshare agreement with Spanish carrier Iberia. After launching its two new destinations, Accra and Durban, TAAG will offer 14 international destinations in November. These are Lisbon, Madrid, São Paulo, Havana, Cape Town, Johannesburg, Durban, Accra, Windhoek, Maputo, Kinshasa, Lagos, São Tomé and Luanda. TAAG also offers 14 domestic destinations across Angola.
TAAG Angola will operate 262 weekly flights next month, offering 33,108 seats on its route card. Additionally, to drive customer engagement and entice new segments of the population to embrace air travel, TAAG promoted a 50% discount campaign on the price of eligible tickets for all international and domestic destinations (outside except Cabinda), he said in a statement. . Eduardo Fairen, the company's CEO, recently said:
"We will continue our growth trajectory by adding new routes, increasing frequencies in existing destinations and improving the fleet. At the same time, we encourage our facilitators to ensure that more and more passengers choose TAAG as their airline of choice for domestic and international travel.
Have you ever flown with TAAG Angola Airlines? How was the experience? Let us know in the comments below.